Setting up your Khoosys mail
Please complete the following three steps to setup your mail.
(NB: if we do not manage your domain name then you will need to set your domain's MX record to: 10,a.mx.verygoodemail.com.)
1. Go to https://mail.overssl.net/mail/ and login with your user name and password issued by Khoo Systems.
2. Click on the 'Personal Settings' in the top right corner and you can amend your Personal Information and chose your 'Reply To' address.
3. Click on the 'Configure Clients' in the third tab and you can see the settings that you need to input for your device.
4. Alternatively you can click on 'Download Configuration Profile'. When downloaded it should appear in the 'Settings' area of your phone and you will be able to install the mail from there. Installation/set-up should be almost straight away...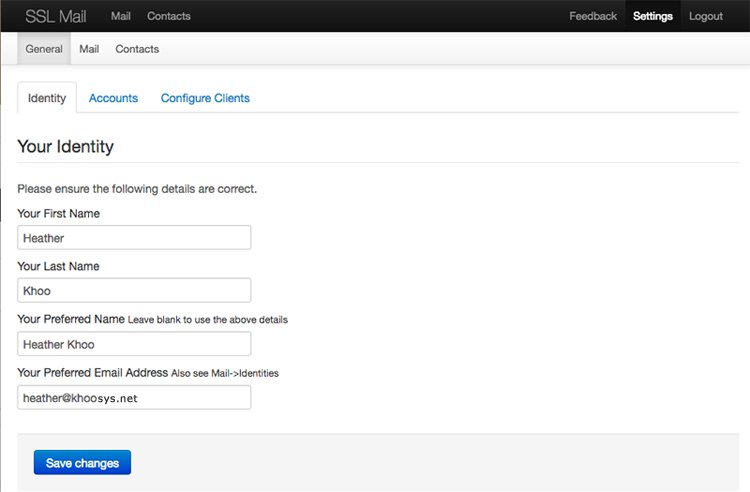 ---
Once you have completed the above three steps, you will be able to retrieve emails from your Khoosys account.
If you have a webhosting account with Khoo Systems then you will also be able to retrieve emails @ your domain by using a mail client on your PC or Mac.
You can view individual configurations settings here:
If you are experiencing technical difficulties then contact us.